Our practice offers psychopharmacology, psychotherapy, and TMS treatment.
Founded in 2014, Excel Psychiatric Consultation strives for symptom remission and restoration of functionality in patients with mood and anxiety disorders.  
Our team consists of board-certified psychiatrists, licensed psychologists, and therapists. Using the latest technology and methods, our goal is to ensure all of our patients receive the care they need in a professional and comfortable environment.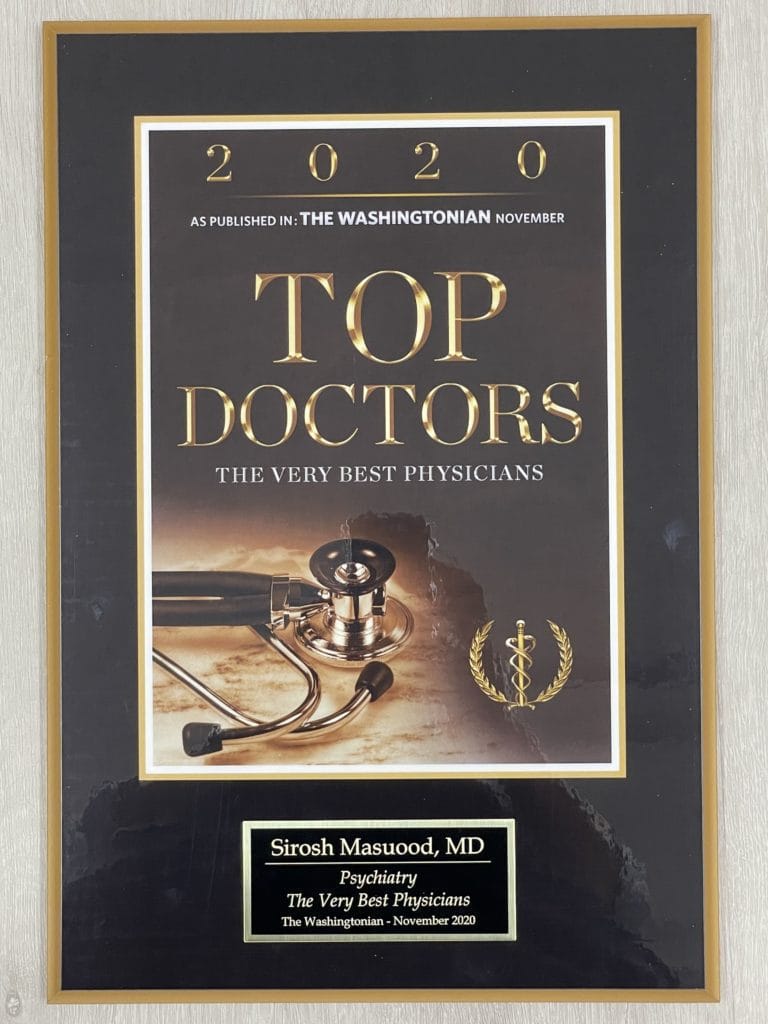 To provide high quality psychiatric care to the patients in Maryland.
By offering telehealth, we are able to reach patients living all over Maryland. We set high but achievable goals and instill hope in many patients who have not yet found the right treatment. Patients are encouraged to get actively involved in their care and decision-making. Treatment plans are tailored according to their priorities and comfort level with the treatment.
Board certified
psychiatrists
Our  Germantown, MD psychiatrists are all board-certified and experienced in the services they provide.
Treatment with
cutting edge technology
We use the latest TMS equipment with Stimguide technology and EMG to precisely locate treatment areas and provide treatment at optimal strength.
All treatments
under one roof
Psychotherapy, Medication management and TMS are all done at the same office location in Germantown, MD.
Treatment of patients with multiple medical illnesses
Our psychiatrists have vast experience in Consultation Liaison and Psychosomatic medicine.
Pregnancy
related disorders
We offer treatment for pregnancy-related mood and anxiety disorders.
Physicians' emotional well-being
Our psychiatrists have special interest in mental health and well-being of their fellow physicians. Individualized psychotherapy and medication management is provided.
What people are saying...
Compassionate and spends a lot of time with patient. Will recommend to anybody.
Dr. Amin has always been very helpful and courteous to me. He takes a very personal and active role in my health and is always available if I need to talk about anything. Medications have side effects, it should be expected that they make you feel weird for a while, not sure why some wouldn't realize this
He's the best and really cares to make you better, treat you like it was his own family. excellent! He turned my life around and is great at guiding you verbally as well.
Ordinarily, I don't write reviews, let alone for doctors, yet I feel it warranted in this case if it encourages others to come here. Dr. Amin is an outstanding physician who takes an empirical and realistic approach to psychiatry.

In contrast to previous psychiatrists my family has seen, he gives patients the resources to help themselves, and stays abreast of state of the art treatment options. Frankly, he has drastically improved the quality of life for one of my family members, after suggesting he try TMS treatment.
4 months ago There are multiple raving reviews for Dr. Amin, and for good reason. I've never had a doctor so genuinely concern for my wellbeing. When I first started seeing him, my diagnosis was relatively simple, just not well managed, which he helped with immediately. A few months ago, the simplicity of my situation was gone and Dr. Amin has been with me every step of the way. He won't just change your meds for no reason and actually takes side affects and medication costs into consideration. Dr. Amin has changed my life and continues to help me navigate complex medical problems.
I would rate them very high for their services. Nice clean office and staff, doctors who pay attention to ur problems, they have brain stimulation treatment as well. i would recommend u guys come to this office , the experience here is different than most other places. i feel motivated coming out of each appointment at this office.
Been to psych docs in many states, dr Amin is simply the best. he has not given up on my treatment that has been very challenging over the years— i have hope now that i'll finally get better.
Dr Amin, than you for seeing me when I needed it the most; you have been the most approachable doctor I have seen. I am now stable on 2 medicines because of ur effort and avoiding side effects of the 5 that I was on before. Thanks again.
Thank you doc; I trust you like I have never trusted any doctor before with my life and health. appreciate all your help.
This the office which made me wanna live again. Doc always available and sincere. Staff lady is great